Business delivery and transport management
At TSPM, we know how important it is for you to count on a efficient and consistent distribution network. Which is why our team constantly work to process your orders carefully, so your merchandise will reach your client at the required date.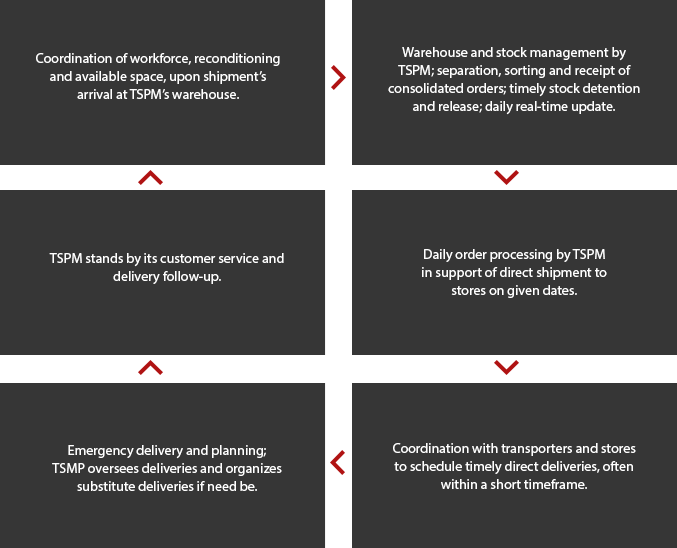 Coordination of workforce, reconditioning and available space, upon shipment's arrival at TSPM's warehouse.
Warehouse and stock management by TSPM; separation, sorting and receipt of consolidated orders; timely stock detention and release; daily real-time update.
Daily order processing by TSPM in support of direct shipment to stores on given dates.
Coordination with transporters and stores to schedule timely direct deliveries, often within a short timeframe.
Emergency delivery and planning; TSMP oversees deliveries and organizes substitute deliveries if need be.
TSPM stands by its customer service and delivery follow-up.
For a faultless coordination of your products and marchadise, trust the TSPM experts!